Since around 1972, the scale of the Olympic Games has grown to such a height that cities must risk a huge investment when choosing to host an Olympics. With the emphasis often to build brand-new facilities to hold events and to construct "Olympic Villages" which house participating athletes, the Games undoubtedly has a significant lasting effect upon an Olympic City.
Urban Renewal
With inner-city urban decline becoming a common problem in major cities across the world, authorities are looking for opportunities to launch schemes to rejuvenate such areas. The hosting of a major event such as the Olympic Games is the perfect opportunity. As a city improves its facilities to be able to cope with the influx of visitors during the Games, it is also leaving a lasting enhancement to its infrastructure that will be of benefit to the local residents for years to come.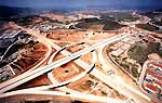 In preparation for the 1992 Olympics, Barcelona was reportedly able to achieve 50 years of infrastructure improvements in just 8 years in areas such as the airport and road, sewage, and telecommunications systems. The city also managed to turn run-down locations such as the harbour area into modern, luxurious, commercial zones which befitted the city's rich history and architecture.
Olympic Venues
At the heart of every Olympics Games, the location for ceremonies and the Olympic Flame is the athletics stadium. A city must be very careful when building any new stadia, as there is a great risk of them becoming "white-elephants" after the Games, and drain the city's treasury for each day they stand unused.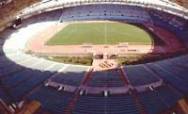 Successful stadia such as those in Sydney, Rome and Munich have achieved their continuing success by being guaranteed the hosting of future events. They are all used regularly to host domestic sports events, and have each hosted a world cup final in a particular sport.
Local Opinion
Amongst all the benefits that the Olympic Games provide a city, very rarely are the locals' real needs taken into consideration. The emphasis, enforced by powerful international sponsors, is often to focus the Games and all its facilities into a small area for the financial benefit of these companies. However, creating a huge number of short-term jobs, and expensive facilities is clearly not going to be much use to local residents in the long term.
Instead it is suggested that facilities and venues should be spread across a larger area so that they are more use to more people. Rather than creating new facilities, it is also considered more prudent to upgrade existing ones - an approach which is a much more efficient for the locals' needs.